Christmas dreaming
I've been getting just a tad excited about the holidays. For me, the holidays are not necessarily about Christmas as a single day. Don't get me wrong, Christmas is a wonderful day and there is not much that tops the stockings exchanged at our house on Christmas morning. For me, it is more about the season. It is a cold and grey time of year around here. The early falling darkness draws me into the kitchen where warmth and goodness seem to radiate. And if that's not enough, there is a glowing tree just around the corner from the kitchen along with a tidy row of Christmas lights outside the window.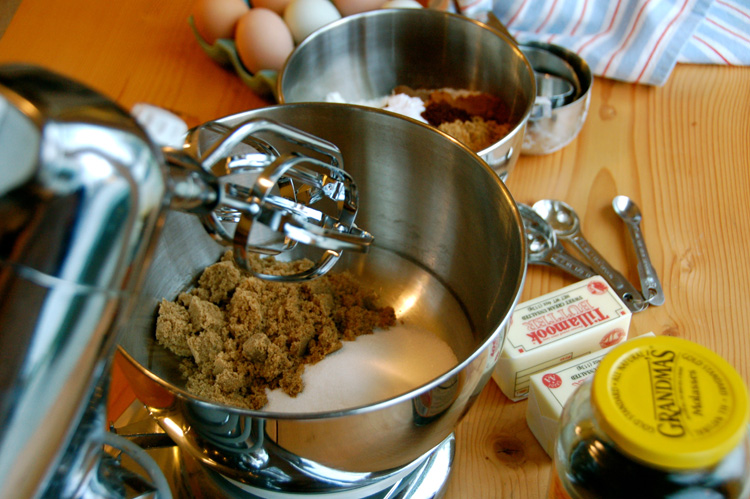 So there you have it, I love the holidays. I can't help but think the addition of a small child to our household also boosts that feeling a little bit. His boundless enthusiasm for prolonged viewings of the Christmas tree or anticipation for our next cookie baking foray is contagious. It's nice to have a partner in merriment. We bake cookies at the drop of a hat and we sit in the living room and just gaze at the tree. We started things out with Deb's delicious gingersnaps, which seemed like the perfect blend of holiday coziness without jumping the gun too much. I don't think you'll be disappointed.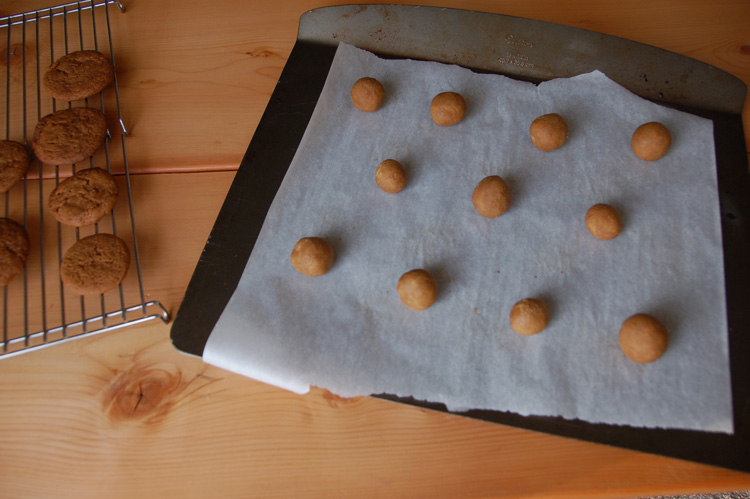 I even went so far as to put together a special Christmas garland for him. It plays off of the idea of an Advent calendar, except it is a little more free form. The little gifts are wrapped and tied together with some red string. I found the idea in the November issue of Martha Stewart and couldn't help but imagine the delight this would bring as we countdown to the holidays.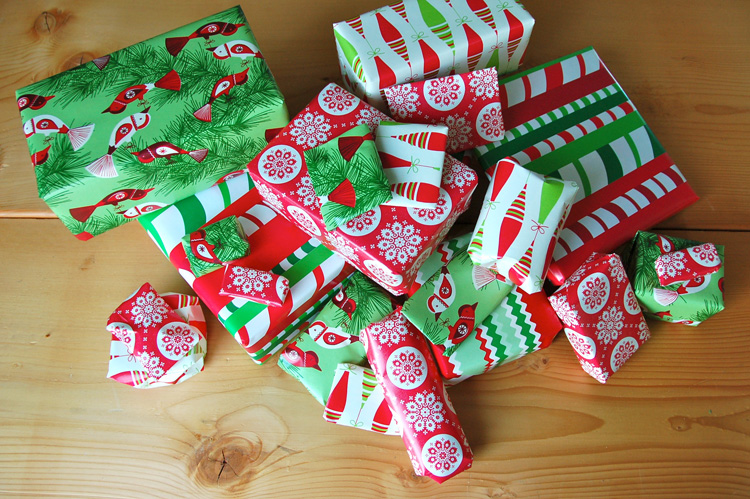 And while we're busy counting down the days with our little garland, I've been happily taking note of all of the amazing recipes out there. There will definitely be a lot of cooking happen this holiday season and here are a few of the things I am most excited about.
Doughnuts! They are everywhere! Here and here.
Ditto for meringues. These to go with hot cocoa and these for the buche de Noel I'm scheming up.
A trifle of a chocolate sort. Or maybe the peppermint sort.
I can't get enough of the stollen, so I am making my first batch now.  It's equally delicious at breakfast or with a little tea later in the day. I think I'll have a little Russian Earl Grey with mine…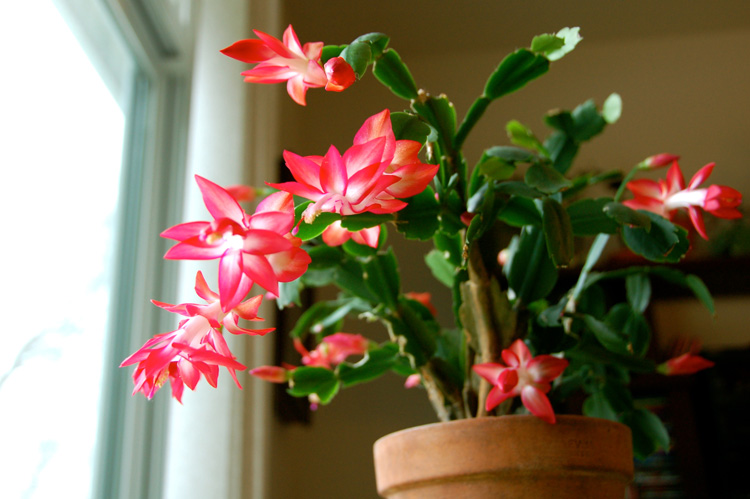 baking, Christmas, cooking, holiday, home