Pop it like it's hot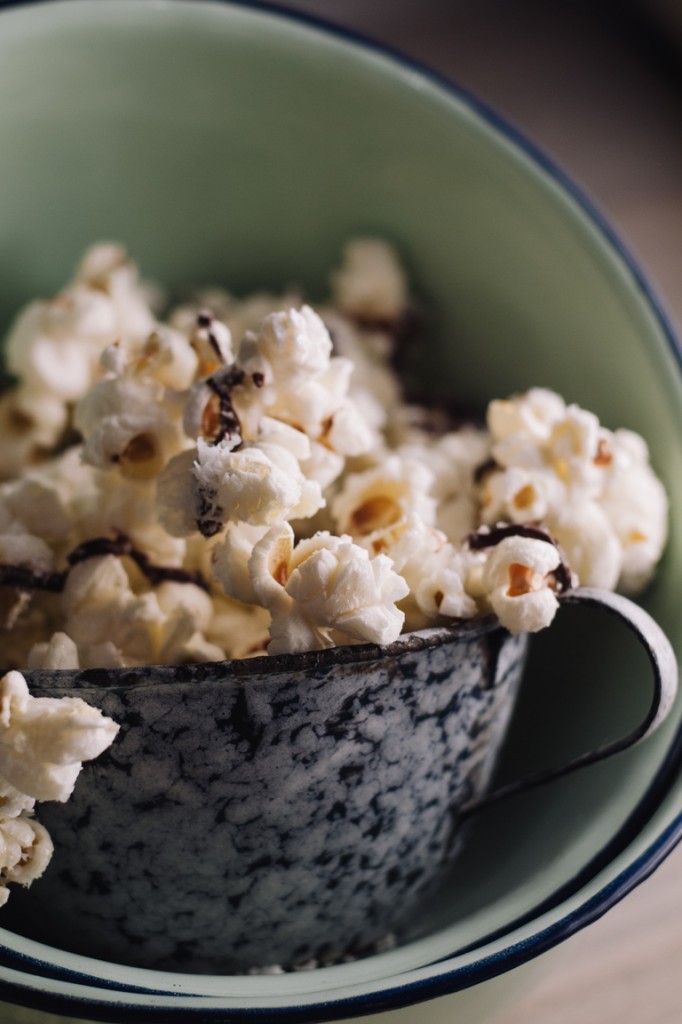 I am currently sitting in front of the computer looking for a little motivation. It is hard to get down to business when visions of campfires are dancing through your head. This weekend marks the unofficial start to summer around these parts. Camping is a big part of our summer activities and I have come to equate the beginning of summer with our first camping trip. So, summer begins tomorrow and at this time tomorrow I hope to be sitting in front of a campfire relaxing.
Snacks are a really big part of camping, especial the driving part of camping. Last year, I had some pretty good success with popcorn, so for our first trip I have decided to take this years popcorn to the next level. Earlier in the week I stumbled on this popcorn recipe on The Kitchn and they kindly forwarded me on to Top With Cinnamon, where the official recipe to this years camping popcorn lay. When it comes to popcorn there isn't much that beats a straight up buttered popcorn or kettle corn. Oftentimes I find fancy popcorn flavours too sweet or too salty or otherwise just overly flavoured. But this coconut chocolate kettle corn strikes the perfect balance, a little sweet, a little salty and a whole lot yummy. I have modified the original recipe a little as I have had a lot of success making kettle corn with a little more oil and a little more popcorn than the original called for. When you have proportions that work for you, why mess with it I figure. The next time I make this recipe I think that I am going to try adding some of the coconut into the pot with the popcorn. I have no idea if it will work or not but it seems like it could be tasty.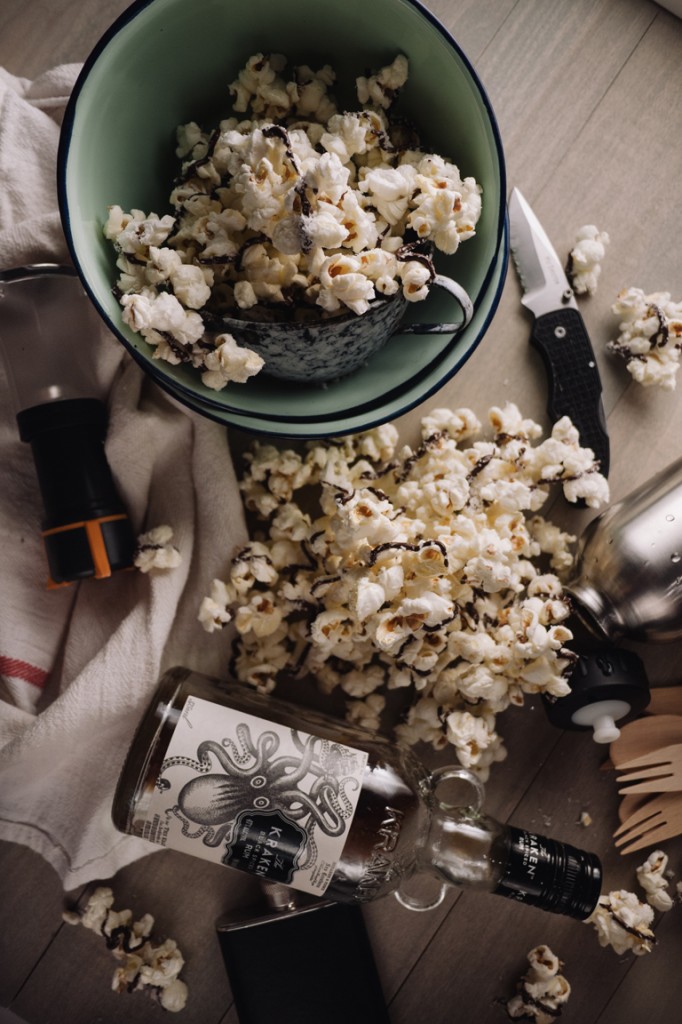 Coconut Chocolate Kettle Corn
2 tablespoons coconut oil
1/2 cup popcorn kernels
2 tbsp sugar
1/2 cup shredded coconut (plus a little more for sprinkling at the end)
salt to taste
1/4 cup semisweet/bittersweet chocolate, melted
Once you begin popping the popcorn this recipe comes together very quickly. You would be well served to have all your ingredients measured and set aside. Begin by laying out two cookie sheets. You can cover them with parchment paper for easier cleanup if you like. Placing your melted chocolate into a piping bag or a ziplock with the corner snipped off will also speed up the process.
Place a large pot on a medium high element, add the coconut oil and three kernels of corn. Once all three kernels have popped add all of the popcorn to the pot and shake. Once all the kernels have been coated in oil sprinkle evenly with sugar. Continue shaking the pot until the vigorous popping slows. Remove the pot from the heat and allow the remaining few kernels to pop. Divide the hot popcorn between the two trays. Working quickly, sprinkle the popcorn with coconut and salt to taste. Next drizzle the melted chocolate onto the popcorn and top with a little more coconut if you like. Let cool until the chocolate has hardened or until you can wait no longer. Store in an airtight container.