Le pique-nique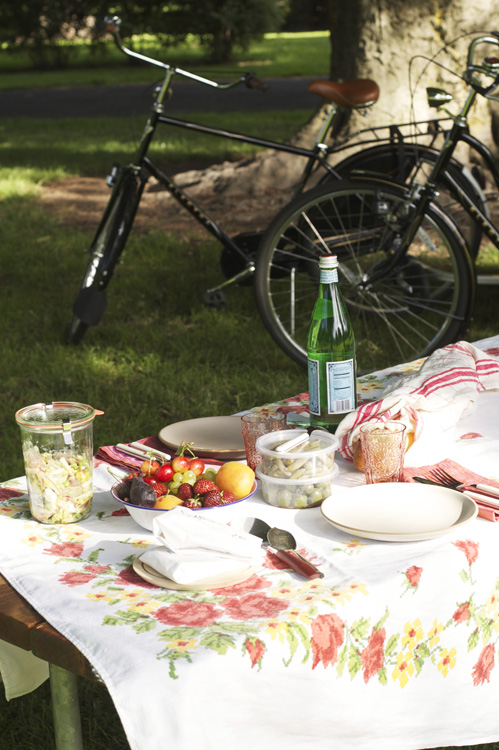 Just in time for summer, we are celebrating International Picnic Day. Yes, there actually is a day for that – today, June 18. And it turns out to be an event that I can get behind. Around here, we like to pack up a meal or two every week and head outdoors. Often times it will be a late Sunday afternoon or maybe even a Thursday night, when we feel like getting the weekend off to an early start. We're lucky enough to be within biking range of a lovely park with picnic tables, trees and plenty of grass for running and lounging.
The glorious thing about picnics is that there are no rules. A picnic can be as fancy or as basic as you like. Invite all of the friends that won't fit into your dining room out to the park, or make it the most cozy of meals with a special someone. And food suitable to eat outdoors is pretty much only limited by your imagination and the time you have to put it together.
Most often, I rely on a few delicious items that I pick up at my favorite shop. If I have time, or plan ahead, I might make a simple salad or some other dish to take along. And I do have this crazy plan that maybe one day, I'll pull a piping hot fruit galette out of the oven and roll down to the park with a frosty cold jar of heavy cream. We'll take turns shaking the cream and spooning the goodness onto our just warm gallette. One day…
Summer after summer, I get more of a picnic routine down. With a little gathering of supplies in advance, I can get us out the door and on our way to the park by 6 p.m., even after a full day of work. This is the lovely part about picnics, they don't have to be complicated. Head down to a well stocked grocery store, grab a few of your favorites and head off to eat. Depending on the day, I might pack up a couple of real glasses or just throw in the melamine plates that came from a picnic set we got years ago. Meals are also quite tasty eaten by hand with a napkin to catch the drips and brush away the crumbs.
With a few summers of regular picnicking behind me, I thought I'd share a few of our favorites, just in time for your own summertime adventures.
Easy food options:
Baguette
Selection of salami
Favorite cheeses
Hard boiled eggs
Olives/cornichons
Something to drink
Fresh fruit
Chocolate bar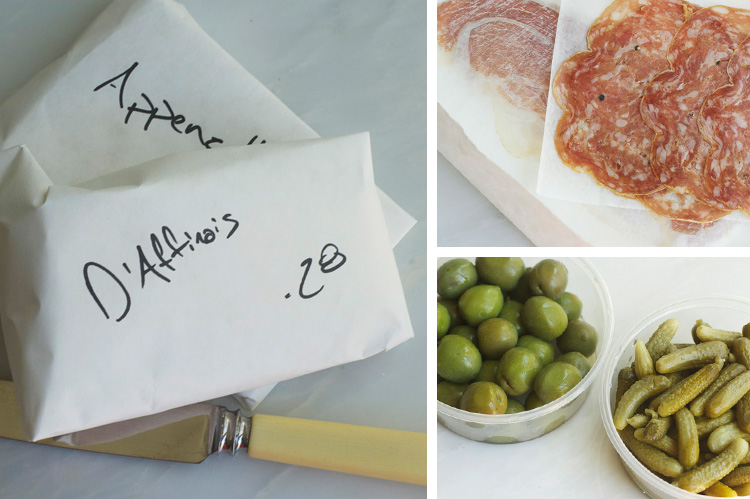 Make something delicious to bring along:
Portable and delicious, lentil salad
Tina's fancy pocket picnic sandwiches
Grape cake to round things out
And just in case you decide to live the galette dream, here's the recipe.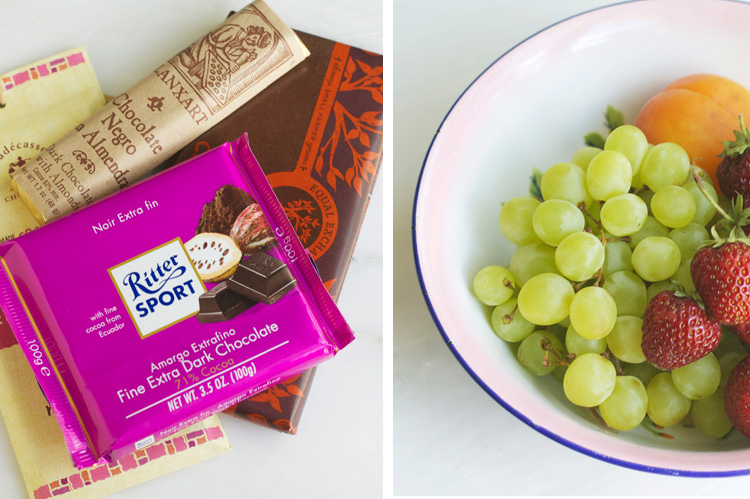 Bits to pack to make your picnic even better:
Salt
Paring knife
Corkscrew/bottle opener
Napkins
Glasses
Fancy extras:
Blanket for lounging
Bocce ball, soccer or frisbee
Favorite book, magazine or sketchbook
Tablecloth