A weekend in paradise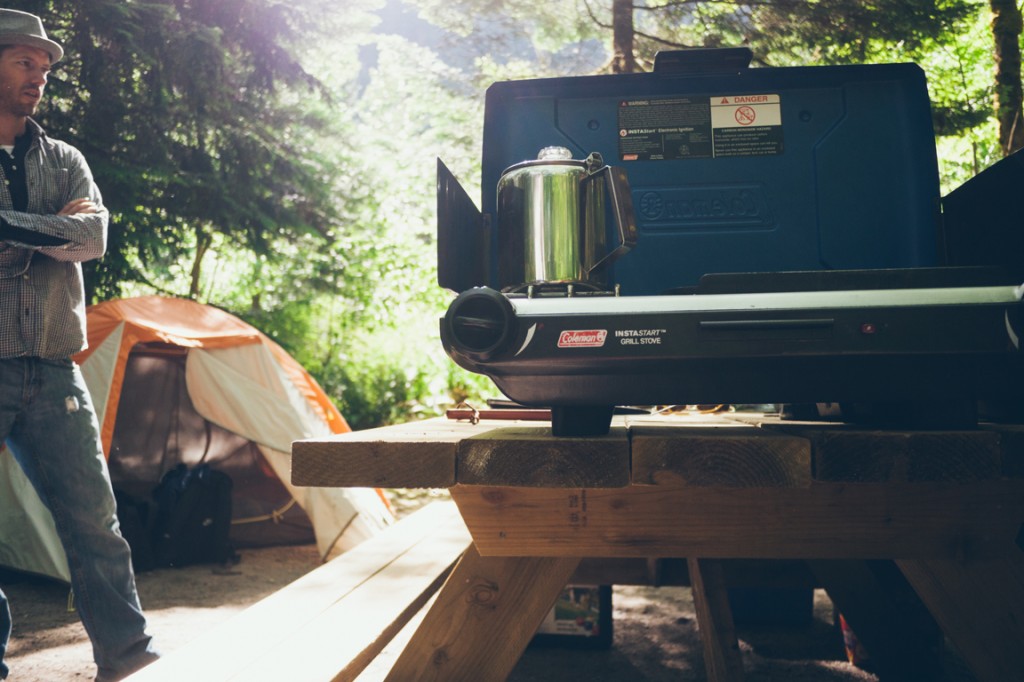 This weeks post is a bit of an experiment. As I mentioned last week, we headed out camping. This meant that I traded in my usual kitchen setup for a tent and a picnic table and most importantly, I put down my pots and pans and spent most of my time behind my camera snapping photos! Before we left on our little road trip I had it in my mind that I wanted to capture the weekend in a different way then just photographs that I would have to sift through and share only my top few picks. This weekend I threw caution to the wind and just started snapping pictures left and right. Don't judge me!
Friday after work we packed up and hit the road. Destination, Paradise Valley, just a short hours drive out of the city. Paradise Valley didn't disappoint. It was lush and warm with plenty of soft filtered light streaming through the canopy of trees. This is where we pitched our tents, nestled in between a swift moving river and a train track. Here we drank our morning coffee, hustled to the side of the tracks at the faintest sound of a whistle and watched the embers of our fire slowly fade at the end of a very good day.
camp stove, camping, coffee, hiking, train, video