Spicy masala okra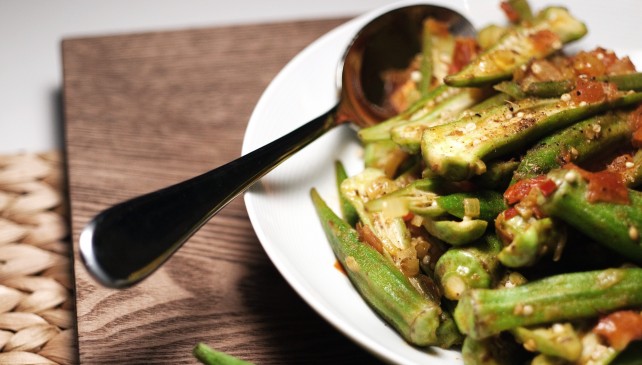 Contrary to popular belief, during the holiday season I do still eat proper food and not just cookies. So, I am taking a break from the cookie recipes just so you don't get the wrong idea. A few evenings ago, during an impromptu stop at the grocery store to pick up dinner supplies, I spotted a wonderful display of okra. Yes, I love okra. Naturally I was forced to buy a giant bag of it and it has been burning a hole in my crisper drawer ever since.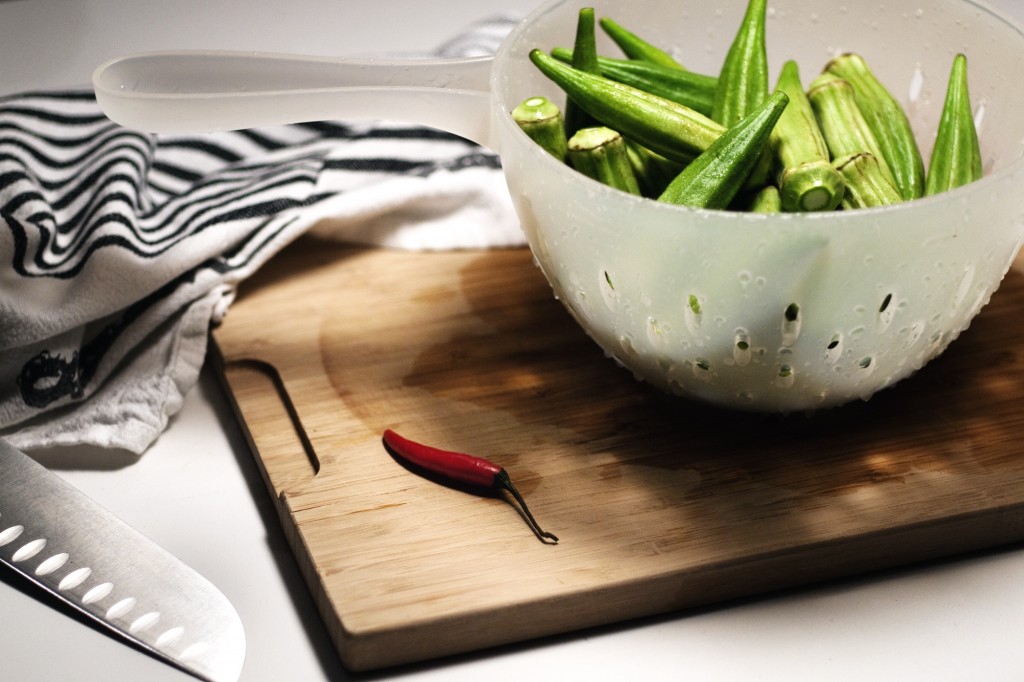 I had been drawing a blank on what to do with my giant bag of okra until my coworker Ruby, after muffling her surprise that I actually ate okra, shared with me how her family often prepares the veggie. While this recipe was inspired by my discussion with Ruby, I am fairly sure that it likely isn't super traditional. None the less, it is spicy, delicious and totally hits the spot. I served the okra with rice and a lentil dahl. Another thing that Ruby taught me is that dry dishes, like this okra dish, should really be served with roti and not rice. Oops. Dry dishes roti, saucy dishes rice. I will do better with that one next time!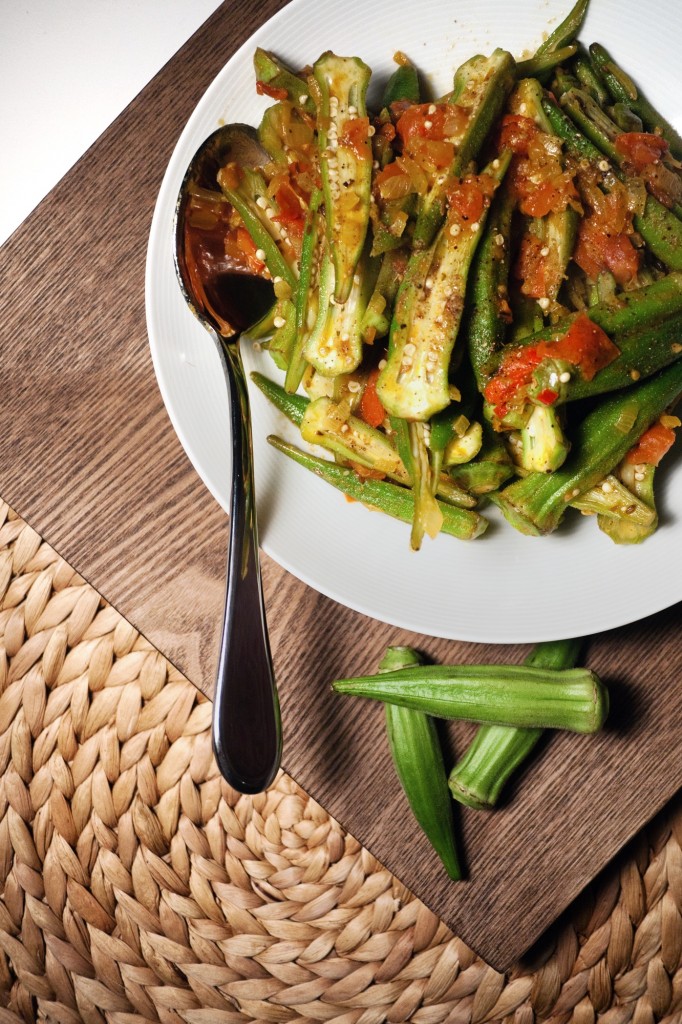 Spicy Masala Okra
Inspired by Ruby | Serves 4
1 lb okra
1/4 cup cooking oil
1 medium diced onion
1 red chilli
1 teaspoon cumin
1/2 teaspoon turmeric
2 tomatoes finely chopped
1 tablespoon garam masala
2 tablespoons cilantro
1 teaspoon salt or to taste
Wash and trim the okra. Pat it dry with a clean kitchen towel to ensure that the okra doesn't end up sticky and slimy. Slice lengthwise into halves and set aside.
Working with a heavy skillet, heat the oil and fry onions until they are lightly browned. Add all of the spices except the garam masala and cook for another minute. Stir in the tomatoes and continue cooking over medium-high heat until the masala is a thick uniform consistency.
Add the okra and stir-fry for 2 minutes. Gently stirring the okra until it is evenly coated with the sauce. Cover the pan and steam over medium heat until the okra is tender, about 15 minutes. Just before serving sprinkle the garam masala over the dish and taste for seasoning. Garnish with cilantro and serve.
main, masala, okra, side, spicy, tomato, vegetable