Hotcakes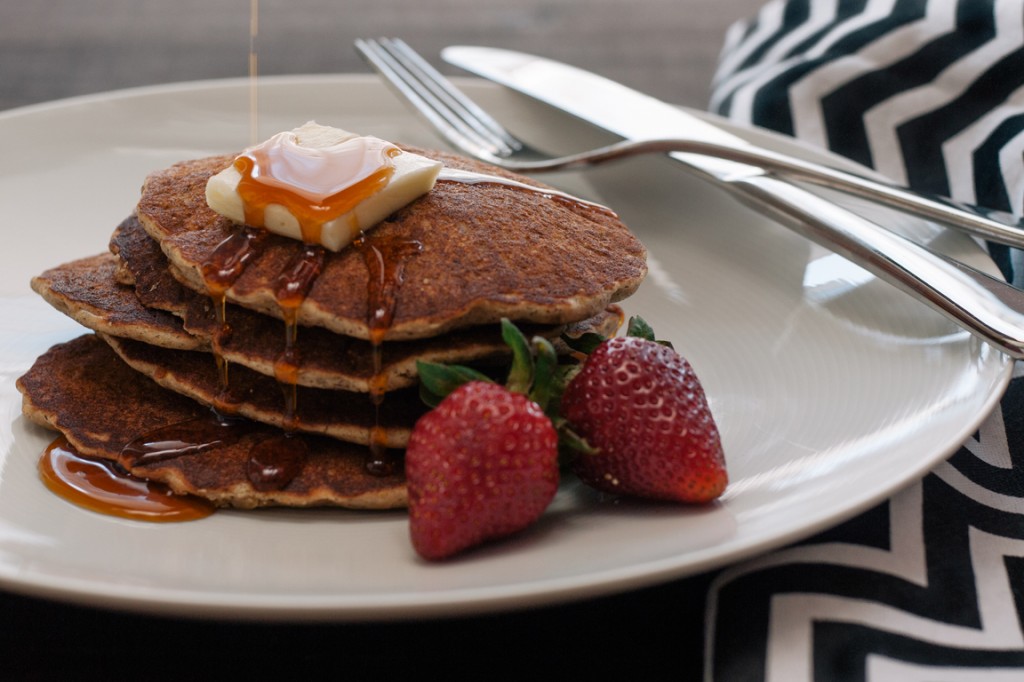 I know, I know, it has only been a few weeks since we last cooked the cover of Bon Appétit but… what can you expect really? Have you taken a look at the May issue?

The cover as always looks delicious, but the moment I realized there was maple syrup in the batter, I was extra sold on making these pancakes! Well, that coupled with the fact that pancakes have always been a favourite breakfast food of mine. So, a few weeks ago when Ginger and I were planning her upcoming visit we decided that including these hotcakes in our menu plans for the weekend was a must. Truth be told these Blackberry Farm's Griddle Cakes were the second thing we cooked after Ginger's arrival.
These delightful maple pancakes where just about as big of a treat as getting to spend a long weekend together with Ginger!
breakfast, cook the cover, GF, griddle cake, hotcakes, pancakes