We're gearing up for some big excitement next week – Tina and I are running our first half marathon together. We've been training for 12 weeks or so and I'm looking forward to seeing our efforts put to the test! So, while I'm skipping the country for the next week, I thought I'd leave you with a few images of spring in my corner of the world.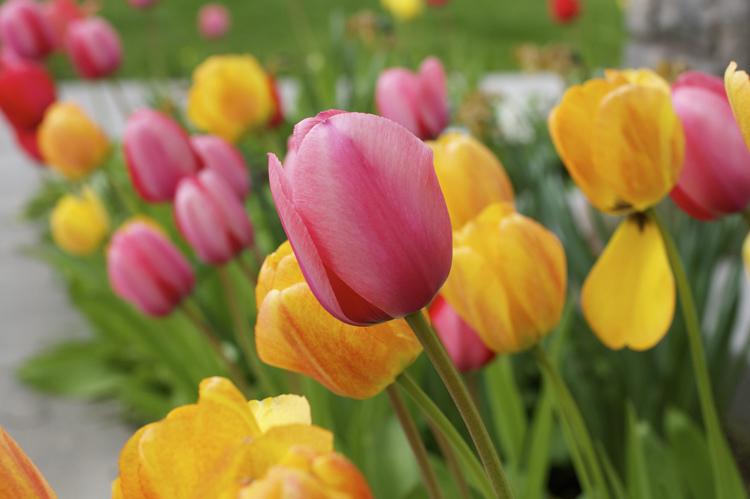 These happy tulips line the driveway at our house. They never seem to last long – some crazy spring storm or another comes whipping through town and they are done for. But in those sunny spring days when the flowers are blooming, I'm always appreciative of my mom. When we moved into our house, there were some bulbs in the front flower beds, but I wanted to add more. So, I trotted off to the store and bought a crazy amount of bulbs – bags and bags of them. But then I got home to my one-month-old baby and promptly lost all energy for planting.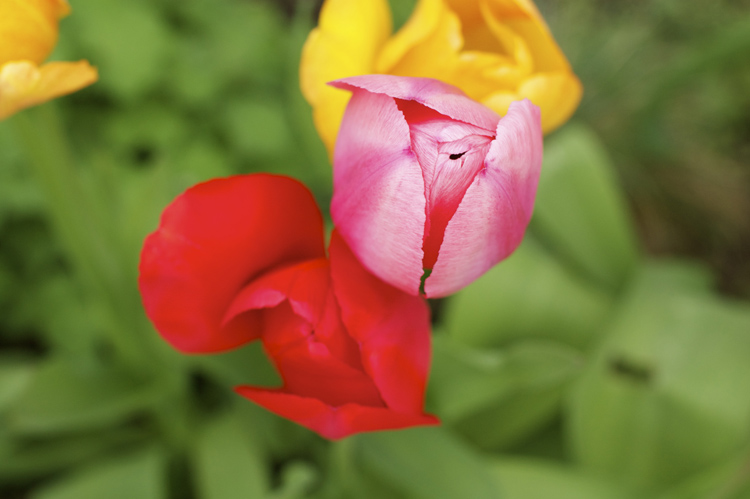 Somewhere round about then, my mom showed up, shovel in hand. Now this flower bed is not easy digging – filled to the brim with rocks. She set to work on those bags of bulbs and managed to plant them all. In subsequent digging efforts, I've often admired her determination in planting all of those bulbs. I sure do enjoy them every spring – thanks, Mom!